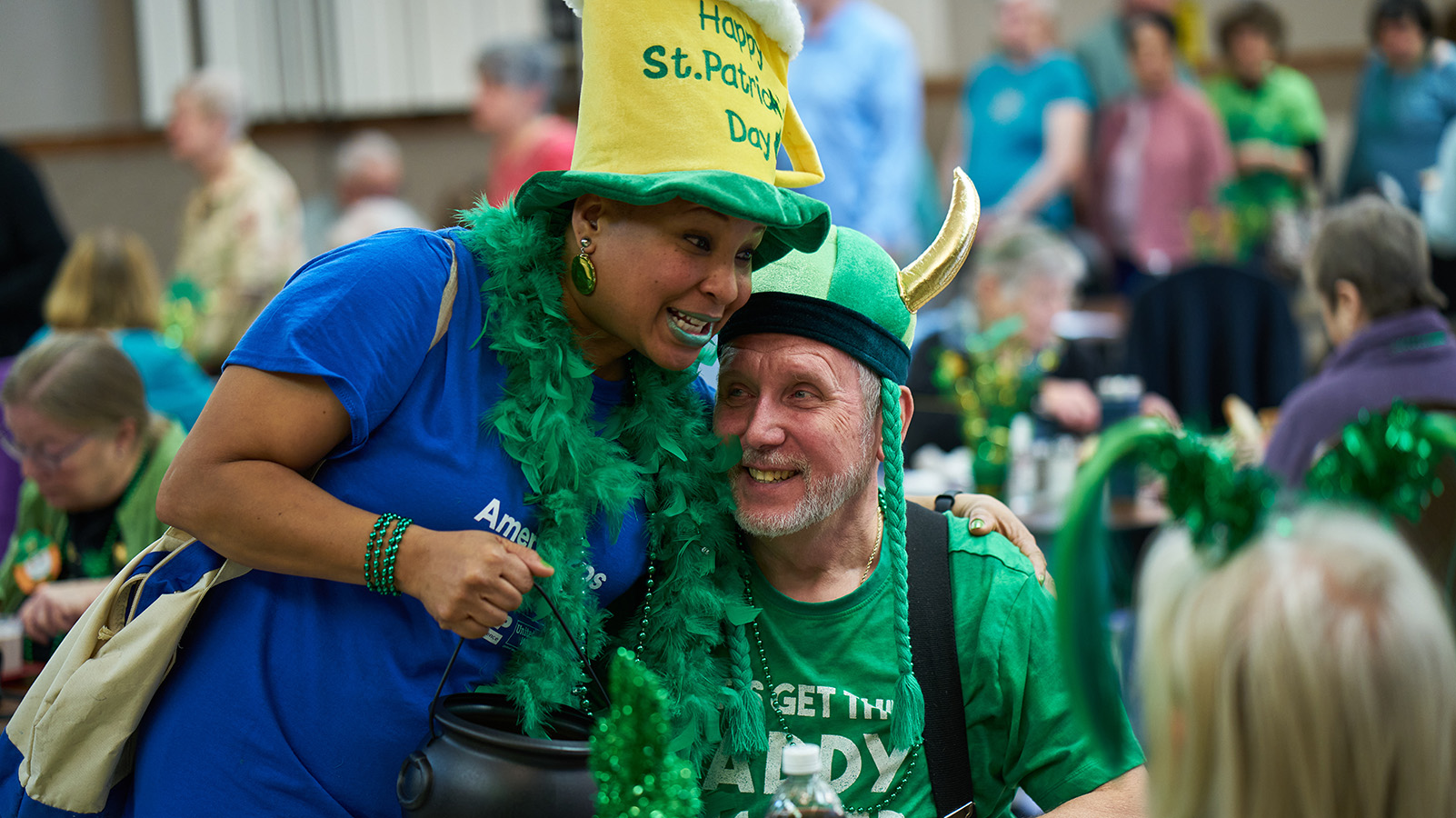 RSVP

Bring out the best of America
If you're willing to share the skills and experience you have gained through a lifetime of living, come join us. Become a United Way RSVP member today!
United Way Retired & Senior Volunteer Program is changing the image of older adults. RSVP is America's largest volunteer network for people age 55 and over. Consisting of over 200,000 volunteers throughout the country, RSVP members tackle tough issues in their community. RSVP offers a full range of volunteer opportunities specialized for older and more experienced adults. When you join RSVP, you will have a chance to learn new skills, utilize the skills you already have and become involved in activities that will benefit your local community. Volunteer opportunities are available in Lake, LaPorte, Porter and Starke counties.
Who can join United Way RSVP?
Seniors 55 and older
Seniors who have a genuine desire to make a difference in their community
Seniors who have few (or many) hours to give
​More about the experience:
Why join?
FREE Membership
FREE volunteer placement
Flexible hours – volunteer on your own time
Opportunity to learn or share a talent
Meet new people
Training from the organization where you serve
Supplemental liability insurance
Limited mileage reimbursement while volunteering*
Social, Educational & Recognition events throughout the year
*For approved stations & volunteer assignments only.
​What can you find United Way RSVP volunteers doing?
Assisting at Hospitals, Food Banks, Shelters, Hospice, Nutrition Sites, V.A. Clinics, Civic Centers and Day Care Centers
Working with after school programs for children, teenagers and young adults
Knitting, crocheting & sewing
Tax Preparation for low-income households and seniors
Office Administration
Interviewing
Helping to provide serves for the needy and most vulnerable.
Answer and direct calls for your station
And, much more…….
We can match your abilities, skills and interests to one of our various stations!
This program is available to all, without regard to race, color, national origin, disability, age, sex, political affiliation, or religion.
​If you have questions, contact Evelyn at [email protected] or 219.464.3583 ext. 127.
​Interested in becoming an RSVP Station?
RSVP members are stationed at RSVP stations throughout a 4-county area. These stations are places where members volunteer their time and talents. A station can be any nonprofit or business that uses volunteers to tackle hard issues such as hunger, health care, domestic violence, economic opportunity, education, veterans and military family support services. RSVP Stations receive the following program benefits:
FREE Membership
FREE Volunteer placement
FREE Volunteer Management Training
No pressure to keep a volunteer who doesn't work out.
Social, educational and recognition events throughout the year for not only the RSVP member but station supervisors.
Another benefit for current volunteers who are part of your agency
And, so much more.
Interested in being a United Way RSVP Station? Email [email protected] or call 219.464.3583.
​Current United Way RSVP Stations
Adam Benjamin VA Clinic
Alzheimer's Association
Banta Senior Center
Bonner Senior Center
Campagna Academy
Community Services of Starke County
Dunebrook
First Presbyterian Resale Shop
Food Bank of Northwest Indiana
Habitat for Humanity
Helping Hands Food Pantry
Greater Hammond Community Services
Lake County Sheriff's Department
Meals on Wheels of LaPorte City
Meals on Wheels of Michigan City
Meals on Wheels Northwest Indiana
Memorial Opera House
Michigan City Senior Center
Portage Township Dept. of Parks and Recreation
Portage Township YMCA
Portage Township Food Pantry
Porter County Aging & Community Services (PCACS)
Sacred Heart Food Pantry at St. Mary's
Salvation Army – LaPorte
Sojourner Truth House
St. Agnes Adult Day Service Center
United Way Northwest Indiana
VNA Porter County – Meals on Wheels, Hospice & Lifeline
Westchester Public Library