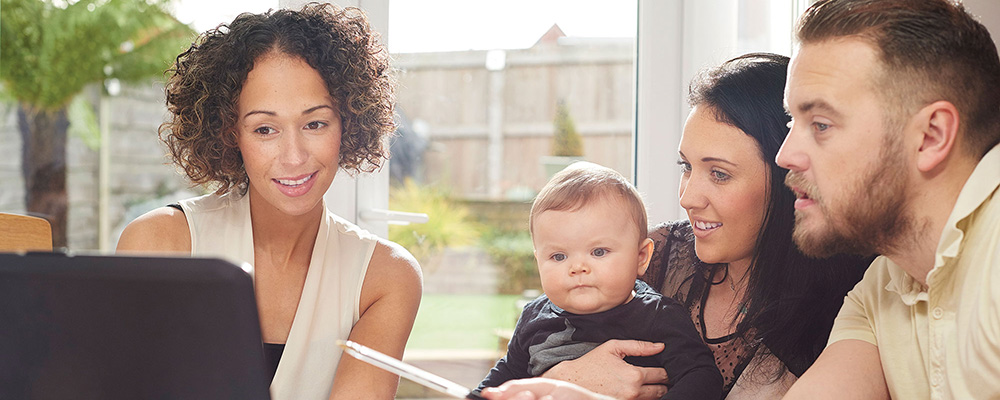 Level Up
Financial Wellness Support
1 in 4 working families in Northwest Indiana are struggling every day and making hard financial decisions and more. Many grapple with whether to pay their electric or medical bills, buy groceries or get the car repaired. Level up was designed in 2019 to help residents, especially ALICE families, attain greater financial stability.
The Level Up path to stability includes access to job training/certification and employment support for people seeking better paying jobs and access to financial management coaching, quality childcare, and basic needs supports. Our navigators guide clients on establishing financial and career development goals while providing support and service referrals to overcome existing barriers, such as accessing childcare, emergency car repairs, and paying past due rent/mortgage or utility bills.
Navigators walk with participants as a cheerleader and accountability partner. This one-on-one support is vital to client success. The program is flexible to meet client needs. Depending upon client goals and financial situation, participants will graduate within 12 to 24 months.
Is this the program for you?
If you answer yes to any of the questions below, then it just might be. Keep reading.
Do you work all the time, but have trouble making ends meet?
Have you missed work because your child care is not reliable?
Do you want to move up in your career, but you need more training or education?
Are you one car repair or financial emergency away from being pushed over the edge?
Client Requirements
Is a Northwest Indiana resident who is 18 years old or older.
Is currently employed and seeking a better paying job.
Has reliable transportation.
Committed to:

Setting financial education, skill development and/or career progression goals.
Working with Level Up staff to complete goals, including weekly check-ins with assigned Family Career Navigator.
If applicable, pursue education certification that aligns with goals.
Complete three financial wellness one-on-one meeting during first 3 months.
Complete 14 Money Smart modules and submit certificates to assigned Family Career Navigator.
Clients Receive
Family Career Navigator 1:1 coaching services

Financial education counseling and workshops on topics such as expense planning, credit repair, savings and home ownership.
Career planning support.
Assistance navigating community resources.
Accountability partner to provide support and encouragement.

Access to training, licensing and certification opportunities to support career goals.
If applicable, access to community resources that help you gain financial stability now.
Help developing and deepening friends and neighbors support network.​​​
SIGN UP FOR THE LEVEL UP PROGRAM