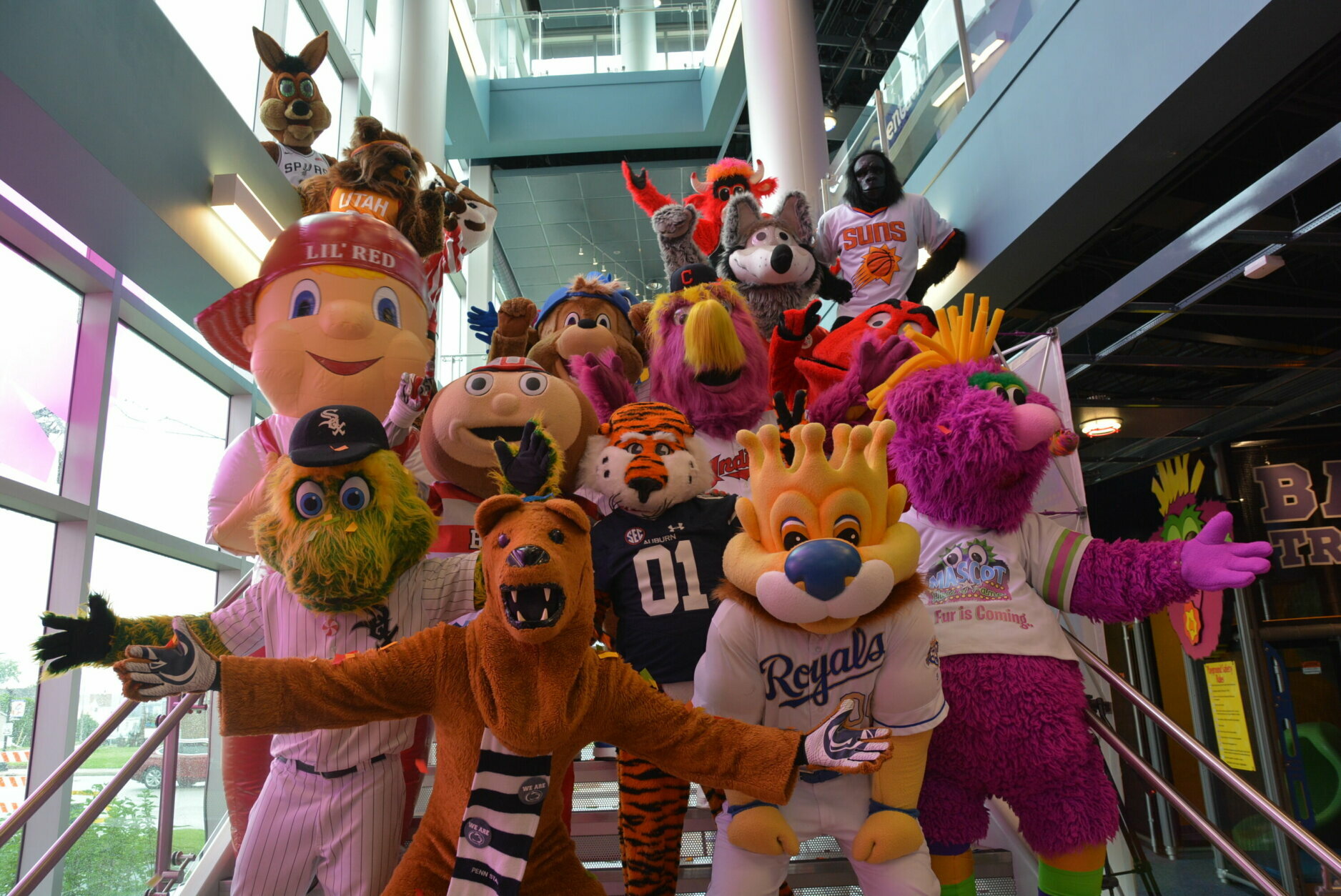 Mascot Hall of Fame Partnership
We are absolutely thrilled to announce a groundbreaking partnership initiative between United Way Northwest Indiana and the esteemed Mascot Hall of Fame. Together, we are committed to further supporting our communities by providing a wide array of fun, engaging, and educational activities.
One of the programs, the Story Time program, holds significant importance to the Mascot Hall of Fame. This exceptional initiative not only enhances the overall visitor experience but also promotes educational outreach, supports a well-rounded curriculum, engages the community, and has a profoundly positive social impact by fostering essential literacy skills and providing invaluable educational resources.
At the United Way Northwest Indiana, we are dedicated to enhancing our educational reach and bringing stories to life. That's why we have curated a delightful lineup of some of the most beloved book characters to interact with and entertain children of all ages. Imagine the joy on their faces as they meet these iconic characters and embark on imaginative adventures together!
As part of this extraordinary program, guests will have the opportunity to enjoy captivating story time sessions with costumed characters, indulge in creative crafts, and participate in exciting activities. And the best part? This program will be completely FREE to guests with their general admission ticket, ensuring that everyone can join in on the excitement.
If you share our passion for supporting this incredible cause, we invite you to contribute and make a difference. Your generous donation will go a long way in helping us continue to provide these exceptional experiences to our community. Together, we can create lasting memories and inspire a love for learning in the hearts of children.
Be sure to check back for future dates and discover the enchanting books we have in store for you. Join us on this remarkable journey as we celebrate the power of stories and the magic of imagination!
Upcoming Stories:
Saturday, December 9th, 2023 – Clifford the Big Red Dog
Saturday, January 20, 2024 – Pokey Puppy
Saturday, February 10, 2024 – Lil Critter
Past Stories:
Saturday, November 18, 2023 – Zoom Squirrel, I Want to Sleep Under the Stars
Saturday, October 21, 2023 – Curious George