United Way ​​Ambassadors
Connect community.
Build your network. ​Help neighbors thrive.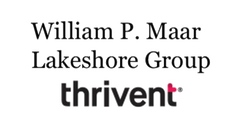 As an United Way Ambassador to help spread the word about how individuals, companies and the United Way Partner Network are positively impacting community need in Northwest Indiana. You'll learn transferrable professional skills and build lasting community relationships.
Professional Development & Community Connection
Dale Carnegie & Associates Training and Certification – Hone the power of persuasion by learning about effective communication and how incorporating evidence convinces listeners to act.
Myers-Briggs Type Indicator testing with Purdue Extension Porter County – This introspective self-report questionnaire will help you understand how you and others perceive situations and make decisions.
Countless networking opportunities – Engage with donors, community leaders and partners, including the United Way of Porter County Board.
On-the-job learning and skills development:
Communication and presentation skills
Project and time management skills
Leadership development competencies
Ambassador Criteria
Must be at least 18 years old
Must be able to dedicate 5 to 6 hours a week for several months in the fall
Must be able to attend monthly meetings
Must be able to work independently and complete assigned tasks
Must have a reliable vehicle and willingness to drive to area businesses.
Are you a company representative looking for an easy way to give back to your community and give your employees professional training experience? Then, this is the program for you. Learn more.
​If you have questions, contact Kasie at kasandra@unitedwaynwi.org or 219.464.3583 ext. 103.