School Readiness
Preparing Children for Success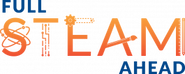 United Way and its network partners have been providing kindergarten readiness programs for more than 10 years to meet community need and lay the groundwork for a universal assessment to evaluate the early childhood learning landscape.
STEAM-curriculum implementation
Most recently, program expansion has included increasing the number of students served by our Kinder Camp program and Parents as Teachers in-school program, Ready, Set, Kindergarten (RSK). Both programs are STEAM-curriculum programs designed to provide children with a positive learning and skills development experience prior to attending kindergarten. Approximately 500 students are helped every year.
​Success evaluated
The universal assessment initiative evaluates pre-k programs of various size and duration, programs currently being assessed include United Way Kinder Camp, Parents as Teachers, Hilltop Neighborhood House and Duneland YMCA. The assessment process was developed in conjunction with the partners and Porter County school corporations and Purdue University Northwest. Here is a sample of the assessments these organizations will be utilizing.
76% of children evaluated are achieving developmental milestones that will help them build a successful academic career.
Help us to continue providing beneficial early childhood programs by donating. We are always looking for partners to join us in evaluating the early childhood learning landscape. To learn more, email at info@unitedwaynwi.org.