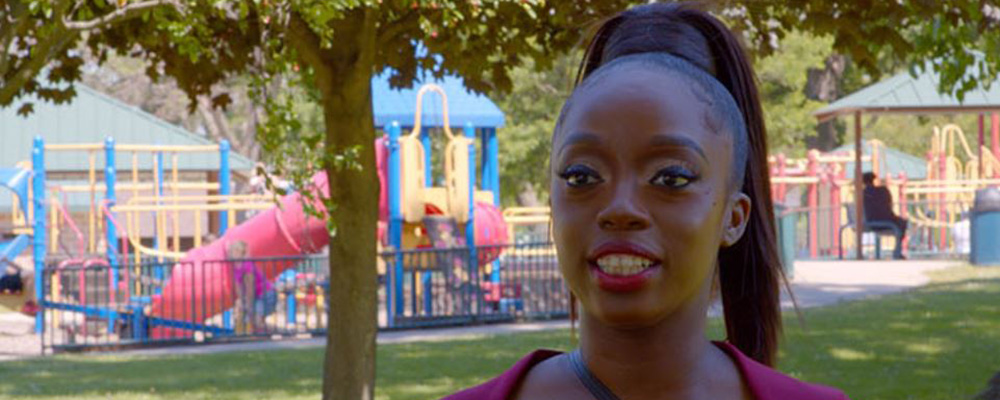 Marissa's Story
Giving Back
Marissa's dream is to help struggling parents and change the community. Her plan is to launch a nonprofit organization that provides resources, support groups, and family supports. But, she knew that in order to help her clients make progress in their lives, she had to make progress in her own.
When she joined Level Up last fall, she was stuck in a full-time job that she hated and didn't pay enough. A single mother of two, she was living paycheck to paycheck. Her children, ages 7 and 8, were having difficulty in school, both academically and behaviorally.
Marissa committed to helping her children. She left her full-time job and picked up several part-time jobs that gave her the flexibility to instruct her children and finish her Master's degree in Social Work.
United Way cares about the whole person.
This was a frenetic pace. She was financially strapped and under heavy academic and family pressures to succeed. In February, she was at the end of her rope and our Family Career Navigator Talisa Rogers-Hall connected her to local mental health supports.
United Way believes in Level Up clients
Through talk therapy and self-care, Marissa regained her focus and her balance. She listened to Dave Ramsey and Suze Orman podcasts and took small steps toward financial freedom. She purchased life insurance. In May, she shared her story of growth and change at a Level Up meeting as the Participant of the Month.
United Way is her accountability partner.
She soon graduated with a Master's degree in Social Work and landed a full-time job at the nonprofit where she completed her graduate internship. Her next goals include the soft launch of her own nonprofit organization later in the year. Financially, she plans to work on reducing her student loan debt and increasing her savings.
​
By investing in our work, you support hard working residents like Marissa that turn dreams into reality.
donate today