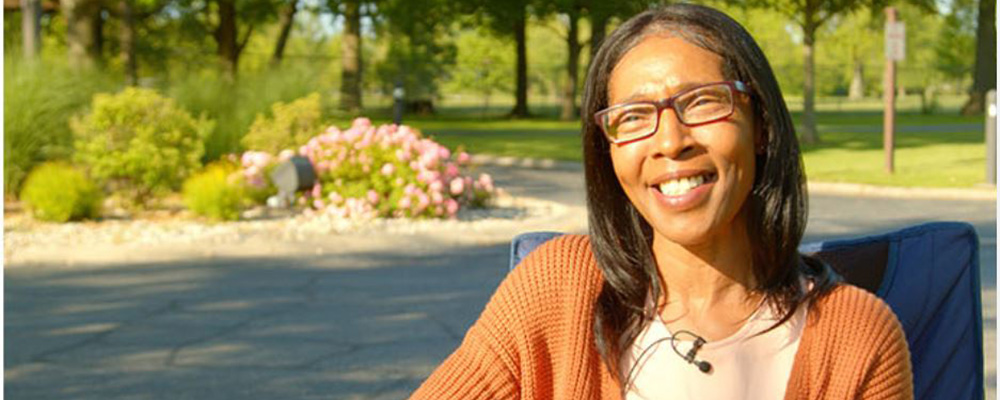 Dionna's Story
Support in the midst of tragedy.
When Dionna joined Level Up, her family depended on her income. She worked part-time as an administrative assistant coordinator. Her husband, Jimmy, was out-of-work as a truck driver due to an incident on the job several years ago. They lived with her daughter and granddaughter in Crown Point.
Dionna and Jimmy always did the jobs that they had to do. They hadn't ever been asked to think about the work that they wanted to do, but the family needed income quickly. Our Level Up Family Career Navigator, Talisa Rogers-Hall, coached Dionna and her husband to put their skills and talents to work immediately while at the same time encouraging them to dream about jobs that they would enjoy, not endure. So, Dionna asked her employer to become full time, and her husband used his CDL license to enrolled in a trucker training program.
United Way inspires people to dream about meaningful work.
While her husband was training on the road, Dionna and her daughter began to imagine their dream jobs in nursing and midwifery. They started the enrollment process for a fall nursing program at a local community college. When her husband returned, he imagined using his CDL license at a local warehouse so that he wouldn't need to be away from his family for long periods of time.
United Way encourages connection and social support.
Suddenly, tragedy struck when Jimmy passed away unexpectedly later in the year. Though it was a struggle, Dionna and her daughter participated in monthly Level Up group meetings. They offered support to other participants and received consolation. They made new friends.
During the winter, Dionna and her daughter considered moving to the East Coast, but eventually they decided to stay in Northwest Indiana. Her daughter took a part-time job, passed her driver's license exam, and still plans to study nursing in the fall.
United Way encourages and supports family's resilience in the face of tragedy.
Dionna paused her plans to enroll in the nursing program. Right now, her full-time job is helping her achieve her financial goals. She's focused on saving for a down payment on a home. She opened an Individual Development Account, which matches $3 for every $1 she saves and contributes. Dionna was pre-approved for a home loan in April.
​
Your support helps families like Dionna's achieve their dreams while moving toward a more financially stable future today.
Donate