Nonprofit Capacity Building Services
Our mission to build the capacity of nonprofits and faith-based organizations serving residents that need them most. 
Are you looking for solutions to better serve your clients? Recruit more volunteers? Build your capacity?
United Way Network Services can help. By partnering with us, you will receive access to services and staff that can help you take your organization to the next level.

Keep Track of Your Assistance, Client Outcomes and Referrals to other providers!
Use Charity Tracker Case Management Software for Free.
Charity Tracker is a web-based shared case management software, used to track assistance and make electronic referrals, set goals and measure client outcomes. The reporting capabilities of the system make gathering and reporting statistical data for resource development and strategic planning simpler and easier. Charity Tracker enables multiple service providers to share a common, web-based database that tracks and records how families are receiving charitable assistance in real-time, which can help reduce duplication of services while increasing efficiency.
In some cases, Lake Area United Way can provide hardware to participating organizations demonstrating a need. Additionally, technical support and ongoing training are also provided at no cost.

Learn More through United for Families Network!
Connect and Collaborate with Service Providers.
United for Families Network is a coalition of social service agencies, government entities, and faith-based organizations that deliver services to struggling working families in Lake County. The network provides a structured environment for providers and organizations to come together and engage in meaningful and productive dialogue about ways we can work together and partner to help better serve more families in in our communities. The network facilitates change to service delivery systems, reduces duplication of services, and creates ongoing, consistent communication among members.
United for Families Network offers you access to free monthly lunches where you can learn about best practices, new services that could benefit your clients, events happening in the community, and capacity building opportunities. United for Families Network members also receive free access to Charity Tracker case management software.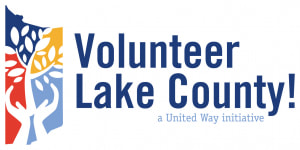 Recruit Volunteers for Free!
Post opportunities on VolunteerLakeCounty.org
Volunteer Lake County! is Lake Area United Way's volunteer arm and helps make connecting organizations and volunteers faster and easier. We do this through volunteer events like Unity In Our Community Week as well as our volunteer website, www.volunteerlakecounty.org. When you register your organization on VolunteerLakeCounty.org you can:
Post your volunteer opportunities using our user-friendly website. This can also include posting supply drives, internship opportunities, and employment opportunities.
Email and receive emails from potential volunteers directly through the site.
Automatically track volunteer hours and easily run reports.
Keep track of your volunteer contact information in an online database.
Gain access to corporate volunteer groups who reach out to United Way for help securing volunteer opportunities throughout the year.
Gain access to new volunteers through our network of over 2,000 volunteer users.
Have your projects posted in our monthly E-newsletter.
Receive a monthly E-newsletter specifically for organizations using the site with tips and tricks, best practices, project/organization highlights, and capacity-building opportunities.
Promote Your Services with a Free Online Directory!
Create your ResourceRoundup.com Listing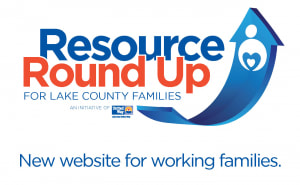 ResourceRoundup.com is an online, searchable directory of all Lake County service providers. Resource Roundup connects people to the help they need:
Finding quality child care providers.
Connecting to rent/mortgage and utility assistance programs.
Finding food or nutrition assistance.
Finding affordable family friendly community events.
Connecting to before and after-school care programs.
And many more!
You can create a free account and post information on the services you provide, including eligibility guidelines, days and hours of service, and contact information. Families seeking assistance can see right away if they qualify. It's a great way to get your programs and services noticed by new clients and corporate partners.