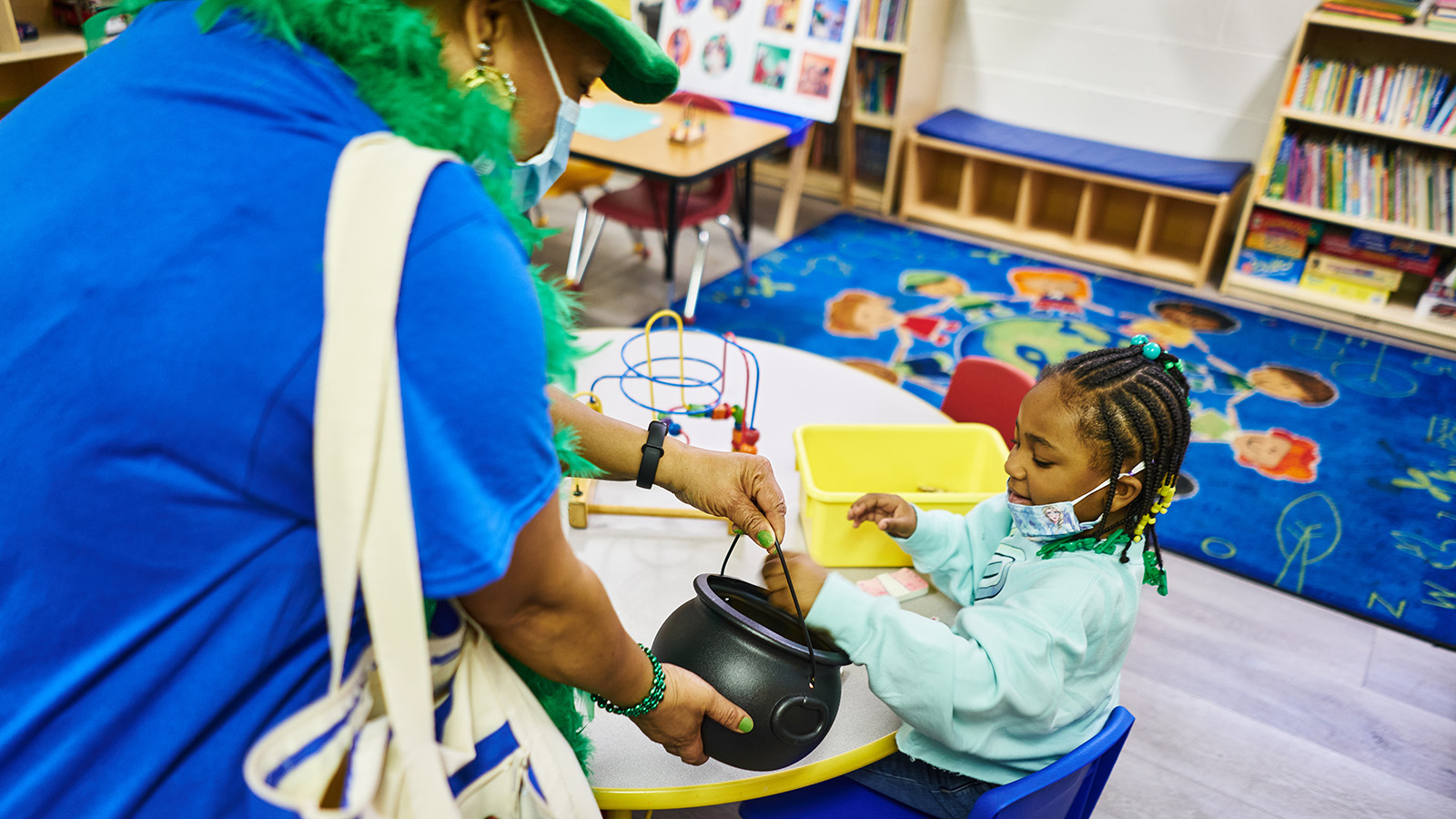 ​AmeriCorps
​​Bring out the best of America

AmeriCorps is an opportunity to change your life and the lives of those around you. It's a chance to apply your skills and ideals toward helping others by meeting critical needs in the community while gaining new skills and experiences that last a lifetime.
Each year, the AmeriCorps program offers a variety of experiences and activities in Northwest Indiana. Members receive a modest living stipend during their terms. Full-time members who serve 1,700 hours can also receive health insurance benefits and potentially child care benefits, if eligible. Members can serve in Lake, LaPorte, Marshall and Porter counties.
In addition, members who complete their service earn a Segal AmeriCorps Education Award to pay for college, graduate school or to pay back qualified student loans. Members ages 55+ can donate their education award to their children, grandchildren and foster children. Loan forbearance is also available to AmeriCorps members during their service terms.
Whether your service makes our community safer, gives a child a second chance or support area nonprofits, you'll help get things done through AmeriCorps!
As an AmeriCorps member, you can:
Tutor and mentor disadvantaged youth
Manage or operate after-school programs
Help communities respond to disasters
Build organizational capacity
Improve financial literacy
Who can apply?
18 years of age at the commencement of service.
US Citizen, US national or lawful permanent resident alien of the US.
Have a high school diploma or an equivalency certificate (or agrees to obtain a high school diploma or its equivalency).​
For more information, contact Rebecca at r[email protected].
​This material is based upon work supported by the Corporation for National & Community Service (CNCS) and Serve Indiana under AmeriCorps Grant No. 18AFHIN0010007. Opinions or points of view expressed in this document are those of the authors and do not necessarily reflect the official position of, or a position that is endorsed by, the Corporation or the AmeriCorps program. Grievance procedures for sites and members may be viewed here.
This program is available to all, without regard to race, color, national origin, gender, age, religion, sexual orientation, disability, gender identity or expression, political affiliation, marital or parental status, genetic information and military service.