America Saves
Commit to your financial future – take the pledge today!
During America Saves Week—February 21 through 25—commit to save money, reduce debt and build wealth over time. Then, enter to win a $100 Aldi gift card and other prizes!
3 Easy Steps to Win!
​Complete all steps by Sunday, February 27 at 11:59pm CT to be entered to win prizes.
1. TAKE THE PLEDGE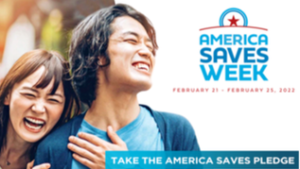 take the pledge
Take the America Saves Pledge to receive free advice and support to help you on your savings journey.
*By registering via the Take the Pledge links above, you are giving America Saves permission to share your contact information with us to enter you into our giveaway.
2. WATCH #THINKLIKEASAVER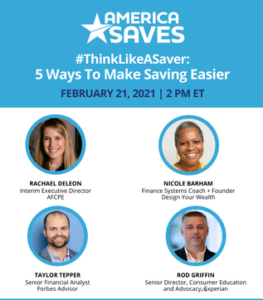 Watch now
3. REGISTER TO WIN!
​​​Email Erin at [email protected] to ​confirm your entry. Include the dates you completed steps 1 and 2.​​
*One giveaway entry per completion will be entered to win a $100 Aldi gift card and other prizes!